JEWEL's first recording? Here it is!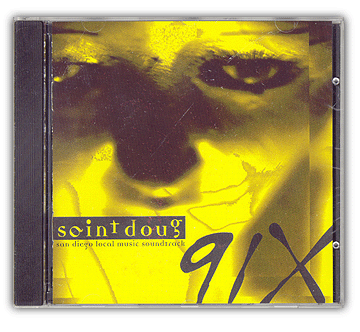 ST. DOUG

This is a special 19 track sampler assembled by 91X Radio in San Diego in 1994. When JEWEL moved to San Diego one of the first things that happened for her was being discovered by 91X. Before Atlantic Records could record anything by her, she cut a lovely track called "Angel Needs A Ride" for this sampler. It remains unique to this CD and can't be found anywhere else. In fact, I have found very few Jewel fans that even knew it existed. Well here's you chance to get the first step in her rise to fame.

Besides the Jewel track, it also contains tracks from many bands now singed to major labels (Rust, Inch, Lucy's Fur Coat, and aMinature) as well as Heavy Vegetable, The Rugburns, Deadbolt, Skinbus, Boilermaker, Sugartwin Reverb, Lorain and others. Cool packaging and excellent sounds.
---
$15 each + 1.50 postage and packing

Reel George Productions, Inc.
PO Box 1222
Rowlett, TX 75088
---


Copyright 1995 Reel George Productions, Inc.